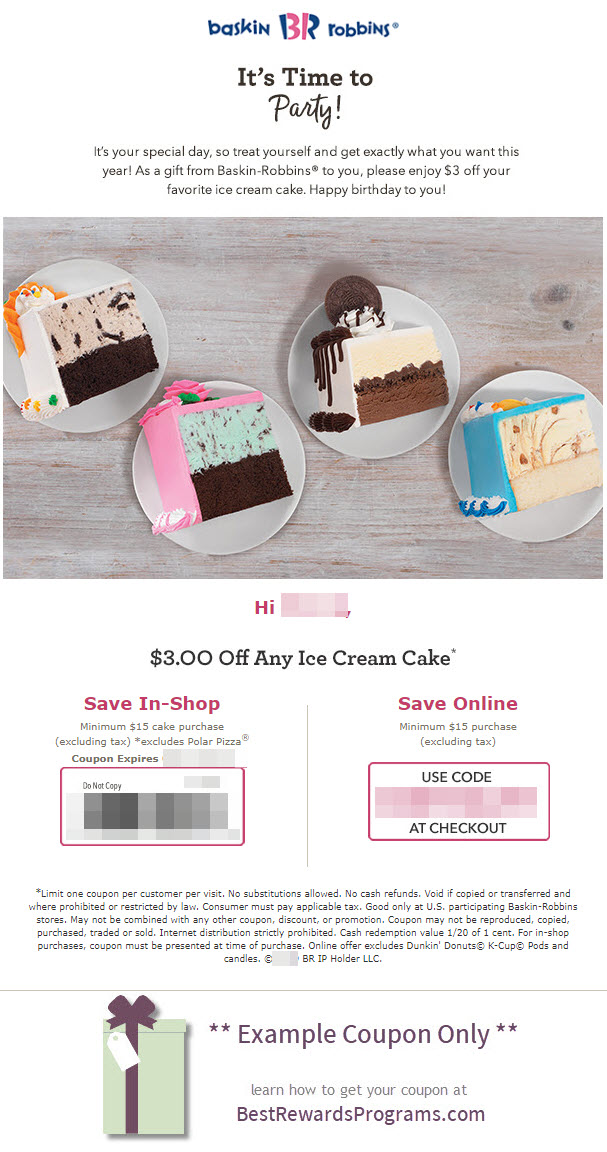 4
Have a Happy Birthday with this $ off coupon offer at Baskin Robbins!
Celebrate your birthday with $3 off of a delicious ice cream cake from Baskin Robbins (advance signup required).
For your birthday, enjoy a $3 off any ice cream cake (online or in-store) at participating Baskin Robbins locations.
Sign up for the Baskin Robbins loyalty program to receive your annual birthday gift
Annual birthday gifts are sent via email (advance registration required)
Current birthday gift ($ off coupon) details

Birthday gift is $3 off any ice cream cake (online or in-store)
Birthday gift is valid for 1 month
Redeem your birthday gift by presenting coupon or using coupon code online
Sign up today for the Baskin Robbins loyalty program to receive your annual birthday gift each year!… Read the rest