In times when you need a quick and cheap gift, these bargain gifts are so highly rated that they will think you spent much more! Plus, each deal below includes free Prime shipping for Amazon Prime members.
These Amazon Prime gifts are all priced under $5 and are an easy win whether you need party favors, cheap gifts, stocking stuffers, or a great white elephant party gift. A single five dollar bill will buy all of the fabulous finds on this page, so feel free to go crazy and stock up on a bunch!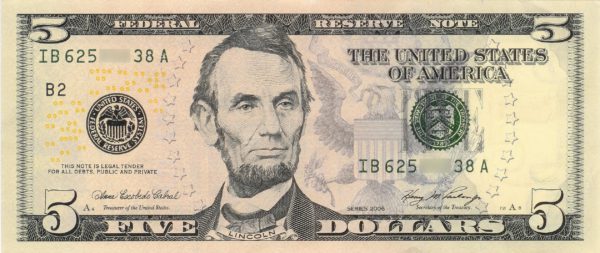 These items are organized by category and can help you find all kinds of great gifts for $5 and under!
Note that prices are set by independent retailers and may change at any time. At time of publication, all items were priced below $5.
Accessories gifts under $5 with free Prime shipping
These accessory gifts are something that anyone could use and are priced low with fast free prime shipping!
This beautiful light grey wood print sunglass / eyeglass case is collapsible to stay out of the way when it's not in use.

Great for both home and travel, these super soft cozy fluffy warm lounge socks have grippers on the soles for extra stability.

These Sneaker Deodorizer Balls come in lots of different colors and will keep shoes of all different types smelling fresh. Sold as a pair.

These warm wool touchscreen gloves allow you to use your smart devices while keeping your hands warm!

This travel-size laundry bag is the perfect way to keep your dirty clothes separate from everything else while you travel.

Crafts gifts under $5 with free Prime shipping
These craft gifts give a person the chance to create something unique and comes with all needed supplies for less than $5 (includes fast free prime shipping)!
Create your own Leather Dreamcatcher with this multicolor kit.

Give the world of cross stitch a run and create this cute framed unicorn as your first project. Multiple designs available.

Weaving loom that is ideal for beginners includes 165 loops.

Home gifts under $5 with free Prime shipping
These gifts for the home will help to make any space feel cozier on a very small budget. Pluse, these Home gifts under $5 get bonus points for the fast, free Prime shipping!
Organize your life with style with a set of acrylic organizers. Clear design helps to create a clean looking space.

Strain cans of food with ease with this perfectly fitting can colander and strainer. Leave the big strainer in the cabinet and make clean up easy with this small tool!

Get into presents and packages easier this season with a special tool like this Dual Blade Universal Package Opener.

This 20 ounce Fruit Infuser Water Bottle allows you to add the flavor of fruit to your daily water intake!

A small amount of Goo Gone Original Safe Adhesive Remover will safely removes most unwanted goo from stickers, labels, tape, chewing gum, and more!

This house shaped tissue box holder will beautifully dispense tissues from any of your cube / square boxes.

This amazing lint and hair removal brush works great at removing difficult fuzz from furniture, clothes, and more! A must-have for anyone with pets.

This cast iron skillet is great for the person who cooks for one – or for the person who already sold on cast iron cookware and may need another pan in the cabinet!

Use this MicroFiber cleaning cloth set for indoor / outdoor cleaning of cars, home, office, and more!

These jar grips / multi-purpose lid openers will provide years of utility in the kitchen – or anywhere you need to loosen a cover that is too tight!

These non slip fruit coasters insulate from heat and protect surfaces from damage.

This large red pyramid / raised cone shaped silicone mat is a large 16 x 11 inches but can be trimmed to suit your needs. Use this mat for healthy cooking, baking and roasting. The non-stick food grade silicone is also dishwasher safe!

Save money on disposable bags with these reusable sandwich bags. Set of 5 includes 2 snack and 3 sandwich bags.

It's easy to keep these silicone funnels nearby as the collapsible feature allows them to be stashed almost anywhere in your kitchen!

Novelty gifts under $5 with free Prime shipping
Have some fun with these novelty gifts priced under $5 each with fast, free Amazon Prime shipping!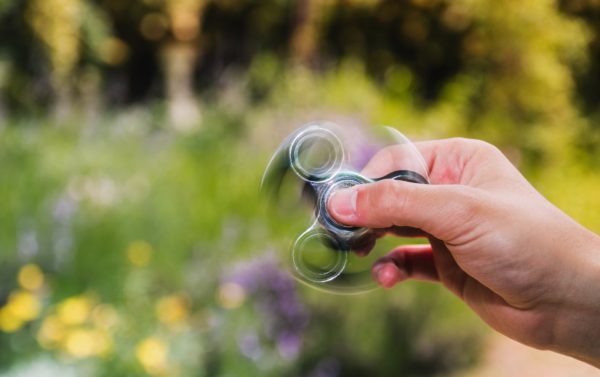 Enjoy spreading your love of bacon with this colorful set of 23 bacon stickers.

Fidget spinner with quiet spinning mechanism and a lifetime guarantee.

This kinetic arm toy feels and looks like magic as it glides open and shut with dramatic flair!

This LED Color Changing Light Stick Foam Baton isn't really something than anyone needs in their life, but it can provide soft light and a little fun to a nighttime outing when the weather is nice.

The "Worlds Smallest Lincoln Logs" includes 49 assorted size logs, plans and chimney to build log cabins, bridges and more! Also includes an authentic style storage container for the small Lincoln Logs!

This toy is billed as the World's Smallest Lite Brite and includes a Lite Board, 150 Pegs, 15 Sheets, and 3 LR44/1.5V Batteries. The board is 3″ Wide x 2.75″ High.

Is there anything more simple than the childhood treat of getting your hands on a new 12 pack of Mr. Sketch Scented Markers? Relieve those blissful moments with your own pack of scented markers in assorted colors (and scents)!

These rainbow colored feather sticky notes make and impression and let you mark your place or leave a beautiful note almost anywhere!

This original SLINKY is the same toy that has been around for 70 years! Enjoy the simple fun of setting up a track to see how far the Slinky will travel!

Enjoy keeping tabs with the to-do lists with this adorable sloth daily planner note pad.

This set of 8 magnetic sloth clips can mark the work you're doing in all subjects and home, work, and school!

These cute whale sticky notes will make sure that your note is noticed! Also available in snowman or cat designs.

These little woodlands clips are adorable but also very handy around the kitchen to keep your bags sealed up!

Novelty Gag gifts under $5 with free Prime shipping
Sometimes all you want to do with your opportunity to give a gift is have some fun. These great novelty gag gifts are less than $5 each and they all ship with fast, free Prime shipping!
These peel and stick adulting stickers help you celebrate the adult things in life.

Once you have played a game of BeanBoozled, you are unlikely to forget it. Enjoy this Jelly Beans Spinner Gift Box with friends and family.

Oriental Trading Nose Pencil Sharpeners Pack of 3 Noses
These sneaky caps allow you to disguised an open bottle as one that is still sealed up.

Personal Care gifts under $5 with free Prime shipping
Add major improments to the Personal Care game with these cheap Amazon gifts priced under $5. All items include fast, free Amazon prime shipping!
These antibacterial toothbrush covers can be used either when traveling or at home, and provide a cover from germs and anything splashing around in the bathroom.

Highly rated cute shaped hair band for easy makeup removal and skincare treatments.

The Body Shop exfoliating skin towel will leave skin feeling softer and smoother.

Enjoy a delicate manicure with this set of premium crystal glass nail files. This 5 piece set includes enough to keep one handy in purses, cars, at the office, and at home!

This scalp massager and shampoo brush has soft silicon bristles to gently provide a nice massage.

This Jade Roller Facial Massager is an anti aging therapy roller for face & eyes. Store inside the refrigerator for an even more refreshing treatment experience with the jade roller!

These small packs of tissues are great for cold and allergy season, a tear-jerker movie, or a night out to try spicy food!

Make sure you get the last drop of your expensive and favorite products with The Spatty. This "Last Drop Spatula" is reusable and flexible and allows you to get into the far reaches of bottles to retrieve the rest of the product!

Put a pack of these super-affordable Plackers Micro Mint Dental Floss Picks in every stocking this holiday season!

This set of 2 hand held scalp massagers can increase blood circulation, provide deep relaxation, and help reduce stress. Plus, it just feels great!

These silicone face scrubber exfoliator brushes help to deep clean away makeup and other impurities. Multiple color sets available.

This silicone makeup brush cleaning mat is designed with different zones to help make sure your makeup brushes are clean. Different shapes and sizes available.

These collapsible and reusable silicone drinking straws, are BPA Free and include a travel case and cleaning brush. Suitable for 20 or 30 oz Tumblers. Multiple colors and quantities available.

This S'Mores flavored lip balm skin protectant by Chapstick comes in a pack of 3 distinct flavors so you can get the sweet balance of flavors just right. Other flavors available.

This makeup sponge holder keeps your makeup blending sponge off of your countertop while allowing plenty of room for it to air dry.

Surprise the person you uses makeup sponges with these makeup sponge holders that look like a chicken and egg holder!

These tToothpaste tube squeezers make it easier to get the last of the product out of tubes of toothpaste, hand cream, shampoo, and more!

Personal Tech gifts under $5 with free Prime shipping
Make sure their Personal Tech game is on point with these low-cost Amazon gifts that are all priced under $5. Fast, free Amazon Prime shipping is included at no extra charge!
Use this fun universal cleaning gel to clean PCs, tablets, laptops, keyboards, cars and trucks, cameras, printers, calculators, and more!

Keep the tiny little crevices between keys clean and your devices running thei best with the OXO Good Grips Electronics Cleaning Brush.

Add a little extra light to your work space with this USB powered flexible lamp.

These rubber twist ties are 3 inches long and can be used over and over to corral your cords and other small items.

This set of webcam covers will make sure that no hackers can use your camera to snoop around without your permission. Slide the cover over the camera lens when you do not want the camera to be active looking into the room.

This set of 60 reusable fastening cable ties in assorted colors will allow you to contain your cords and other messes with ease.

This 25" telescoping magnetic grabber will make it much easier to reach into slim spaces for tiny metal objects. Use in car, home, office, and more!

***
For more additional great gift ideas, check out these recent posts:
***
Amazon.com offers Free Shipping for Prime Items for Prime ($119/year) members. Amazon.com offers Free Returns on specially marked products. New users are eligible for a free 30-day trial of Amazon Prime and students are eligible for a free Prime Student 6-month trial.
***
What cheap gifts look like the best value to you? Do you know of other great cheap Amazon gift ideas?